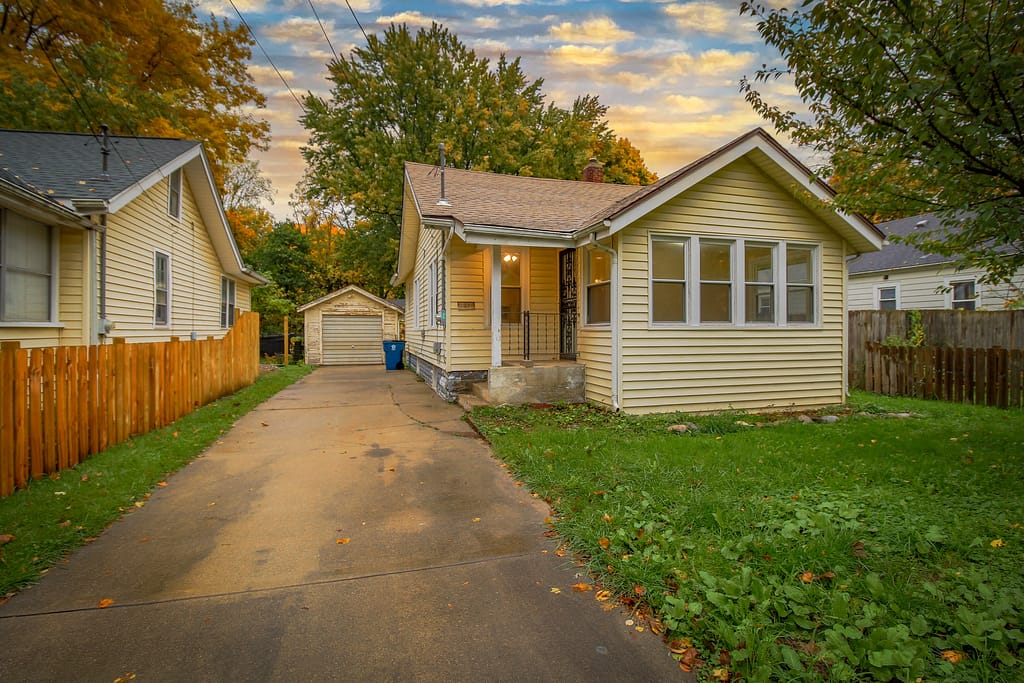 1317 E Alcott Lease Option
Please read all information carefully – the owner is not answering questions until all steps on this page, including mortgage application fee, are complete. You will be applying for a mortgage to determine your eligibility to have a lease option on this property. 
Lease Option Breakdown + Fees
$150k Purchase Price – No negotiations (this is to account for increase in property value over 2 years.)
$50k Down Payment – No Exceptions
11% Interest Rate Amortized over 30 Years
2 Year Balloon Payment – You must pay off $100k + transfer remaining at this time.
Monthly payment will be $1350 – $952.32 will be amortized for the mortgage. The remainder is to cover taxes + insurance. You are not able to shop for different insurance. Any additional payments will be put towards interest first.
You are responsible for the fees of all maintenance including but not limited to painting, heating/cooling, electric, and plumbing. 
You will pay all closing costs for deed transfer, transfer tax, and other fees commonly paid by the seller.
You will pay $75 per household member over 18 living in the house to determine mortgage eligibility. If you do not seem 100% likely to be approved for a $100k mortgage in 2 years you will not be approved. This fee is non-refundable.
You are responsible for coordinating and completing any requirements with the city of Kalamazoo to be rental certified.
Supporting documents must be provided with application and will be requested again during mortgage application. 
If you qualify above please fill out this form
If you don't see a checkout refresh this page