Why It May Be Time To Add Newly Built Homes to Your Search
If you put a pause on your home search because you weren't sure where you'd go once you sold your house, it might be a good time to get back into the market. If you're willing to work with a trusted agent to consider a newly built home, you may have even more options and incentives than you realize. That may be why the National Association of Home Builders (NAHB) says the share of buyers looking for new construction is increasing:
"According to the quarterly Housing Trends Report, the popularity of new construction homes is continuing to rebound . . ."
Here's a few reasons more buyers may be drawn to newly built homes.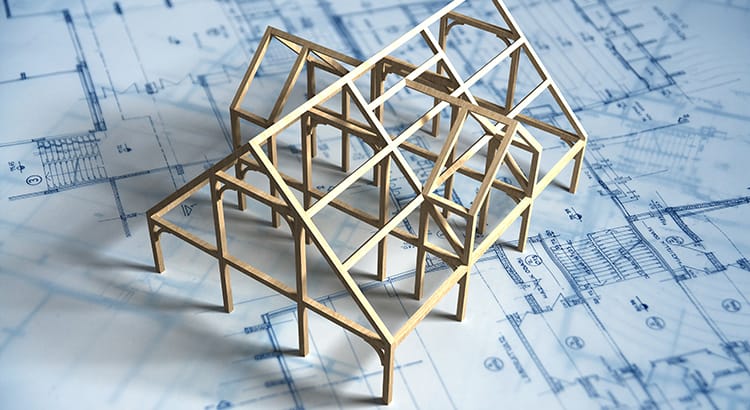 More Options To Choose from and Potential Builder Incentives
When looking for a home, you can choose between existing homes (those that are already built and previously owned) and newly constructed ones. While the inventory of existing homes has increased this year, it's still below more typical years like 2019. Currently, according to the National Association of Realtors (NAR), there is a 3.2-month supply at the current sales pace. For reference, a roughly 6-month supply is considered a balanced market, leaving us in a sellers' market today.
While it's a smaller segment of the overall inventory of homes for sale, the supply of newly built homes has grown even more. The National Association of Home Builders (NAHB) explains:
"New single-family home inventory remained elevated at a 9.2 months' supply (of varying stages of construction). A measure near a 6 months' supply is considered balanced."
Here's why this matters for you. While you have more homes to choose from in either category, there's one extra benefit of newly built homes. Because the inventory of newly built homes has grown so much, builders are motivated to sell their properties before they build more.
Back in the housing crash of 2008, builders were building too many homes, and that oversupply is part of what contributed to the housing bubble bursting. Now, builders don't want to have a surplus of inventory in their pipeline, and many are offering buyers incentives to help move that inventory along. As Doug Duncan, Chief Economist at Fannie Mae, explains: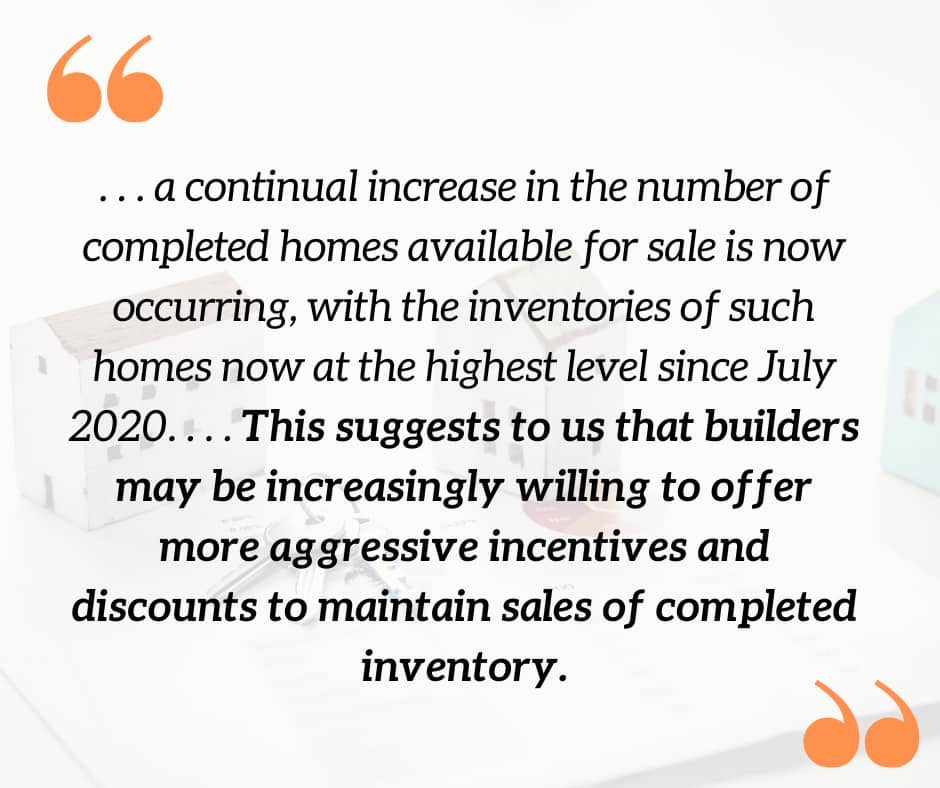 While specifics will vary by builder and market, some buyers are seeing builders reduce prices and offer incentives. To find out what's available in your area, lean on a trusted real estate professional.
Lifestyle Benefits of Buying a Newly Built Home
In addition to more supply and the potential for builder incentives, newly built homes have various benefits that may suit your lifestyle. For example, you likely won't have as many little repairs to tackle, like leaky faucets, shutters to paint, and other odd jobs around the house. That can free up time for you to do other things you're passionate about.
Another perk of a new home is that nothing in the house is used. It's brand new and uniquely yours from day one. You'll have all new appliances, windows, roofing, and more. These things can help lower your energy costs, which can add up to significant savings over time. You may even have the latest and greatest technology features built into your new home.
Builder sums up why some buyers today are turning to newly built homes:

If any of these benefits appeal to you, it's time to connect with a trusted real estate advisor to learn more.
Kalamazoo's Future Housing:  Affordable All-Electric New Homes
Homeowners in Kalamazoo take pleasure in living in energy-efficient homes with every home being constructed to be smart, solar-powered, and electric vehicle (EV) capable. This might sound farfetched, but some residents really like living that way nowadays. In Kalamazoo, homes like this were built as part of Consumers Energy's super-efficient, all-electric new construction pilot. This pilot was paired with retrofit pilots to help Consumers Energy's clients get off heating appliances powered solely by fossil fuels in their homes.
What does a Kalamazoo all-electric new home look like?
The pilot includes two phases. Phase 1, beginning in 2020 and completed in 2021, showcased the performance of an energy-efficient, all-electric new home for residents with low- and moderate incomes.
Four affordable, all-electric, single-family homes were built as part of this first phase in collaboration with the Kalamazoo Attainable Homes Partnership (KAHP)—a partnership between the Home Builders Association of Western Michigan, the Kalamazoo Neighborhood Housing Services (KNHS), and Local Initiatives Support Corporation (LISC), whose mission is to build high-quality homes that are attainable in cost and provide homeowners with low-maintenance costs over time.
Phase 2, which kicked off in mid-2020 and runs to this day, was designed to help enlarge on Phase 1 and tackle the learning and scaling issues regarding proponents of an all-electric home. The launch coincided with the expansion of the pilot to include homes, duplexes, and townhome units in non-rural areas with market-rate housing. 
If you're considering a newly built home, let's connect so you have an expert guide on what's available in our local market. Together we'll explore your options and the benefits of an all-new home.