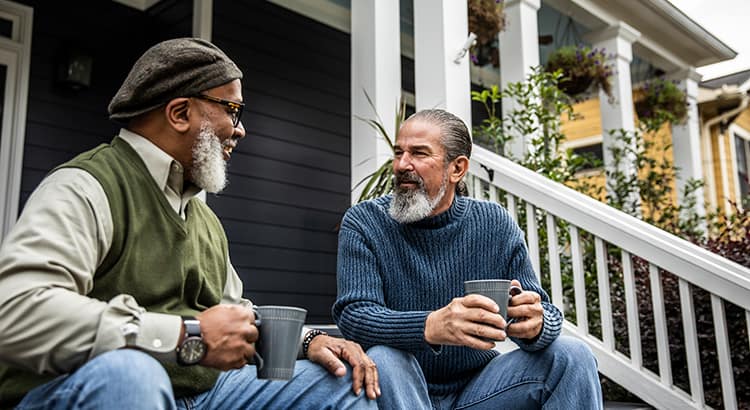 At first glance, the increase in housing supply compared to last year may not sound like good news for prospective sellers, but it actually gives you two key opportunities in today's housing market.
An article from Calculated Risk helps put the inventory gains the market has seen in 2022 into perspective by comparing it to recent years (see graph below). It shows supply has surpassed 2021 levels by 58%. But the further back you look, the more you'll understand the bigger picture. And if you go all the way back to 2019, the last normal year in real estate, we're roughly 35% below the housing supply we had at that time.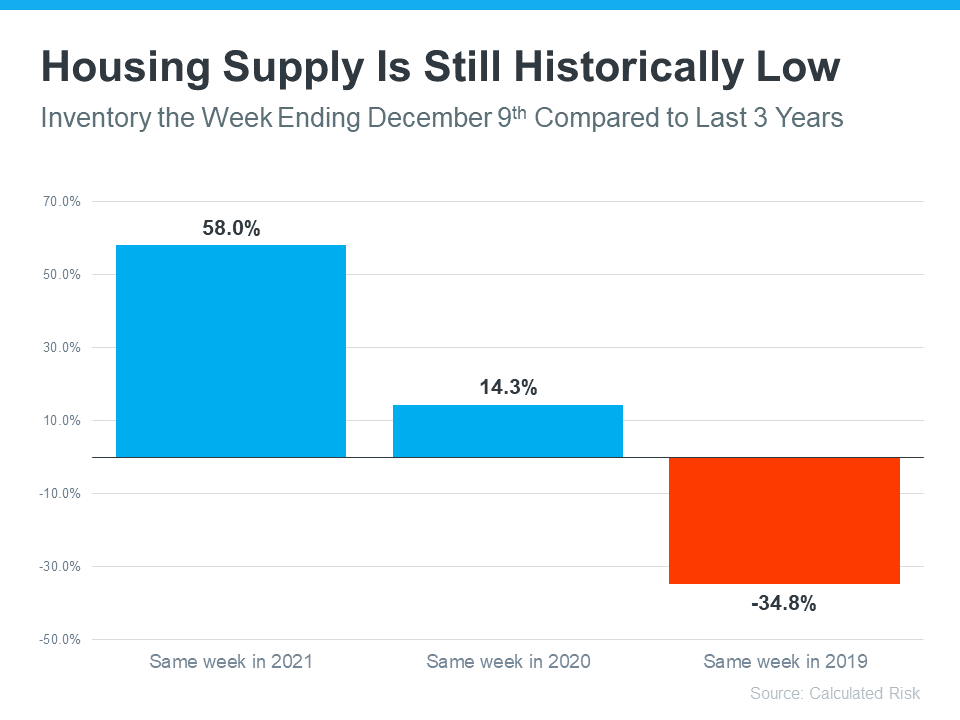 Opportunity #1: Take Advantage of More Options for Your Move
If your current house no longer meets your needs or lacks the space and features you want, this inventory growth gives you even more opportunity to sell and move into the home of your dreams. With more houses on the market, you'll have more to choose from when you search for your next home.
Partnering with a local real estate professional can help you make sure you're up to date on the homes available in your area. And when you do find the one, a professional can advise you on how to write a winning offer.
Opportunity #2: Sell While Inventory Is Still Low Overall
But again, despite the growth, inventory is still low compared to more normal years, and that isn't going to change overnight. For you, that means your house should still be in demand among potential buyers if you price it right.
As an article from realtor.com says:
"Today's shoppers generally have more homes to consider than last year's shoppers did, but the market is still not back to pre-pandemic inventory levels."
Benefits of Accepting a Cash Offer on Your Kalamazoo House
Some scenarios make these cash sales more common, including:
A buyer has just sold their home and needs a place to live immediately.
Real estate investors want to invest in the property.
The seller has contacted an iBuyer.
A buyer wants a competitive edge in the market.
A property needs expensive repairs or renovations.
Someone wants to sell their home for a fix and flip.
Cash offers can come up at any opportunity during a transaction. You should remember that cash offers might be affected based on different elements, such as varying prices and marketing cost. For instance, a more costly home is more likely to have cash offers, while homes under the given price range are suited to a home loan.
What Kind of Homes Are More Likely to Be "Cash Only"?
Among the most typical scenarios that can possibly be good for a cash transaction is:
Homes facing foreclosure:  Individuals that are confronted with the possibility of losing their house are faced with a tough decision they'll have to make. A cash offer can help make it simpler to minimize credit problems and avoid an eviction.
Homeowners with life changes: Some people experience significant life changes, such as landing a new job, getting divorced, getting married, or experiencing a death in the family, necessitating a quick move. A cash sale enables them to quickly sell their home without having to stress over it.
Homes needing renovations or repairs: Repair and remodeling costs are expensive, especially for structural damage or bad plumbing and electricity. Many buyers who finance through a mortgage will not buy a home that needs costly repairs. Selling for hard cash allows you to get rid of a house that will require repair, so you can sell it quickly in cash and perform the transaction with minimal stress.
If you're a homeowner looking to sell, you have more homes to choose from and can still sell your house while inventory is low overall. Let's connect to get started, so you can have the best of both worlds.