If you're interested in Kalamazoo real estate in Michigan, you're likely curious about the latest home price changes. As we head into spring, it can be challenging to understand all the conflicting headlines and data. However, it's crucial to stay informed. So, here's what you need to know about today's home prices.
While local price trends in Kalamazoo may differ, analyzing national data can provide valuable insights. Nataliya Polkovnichenko, Ph.D., a Supervisory Economist at the Federal Housing Finance Agency (FHFA), emphasizes that understanding current home prices is critical.
Month-over-month home price changes can be seen in the chart below. The data also shows that price depreciation peaked around August. Since then, any depreciation has been even milder. And in our research the homes in Kalamazoo have even out performed the entire US market. In other words, today's home prices in Kalamazoo, MI aren't in a freefall.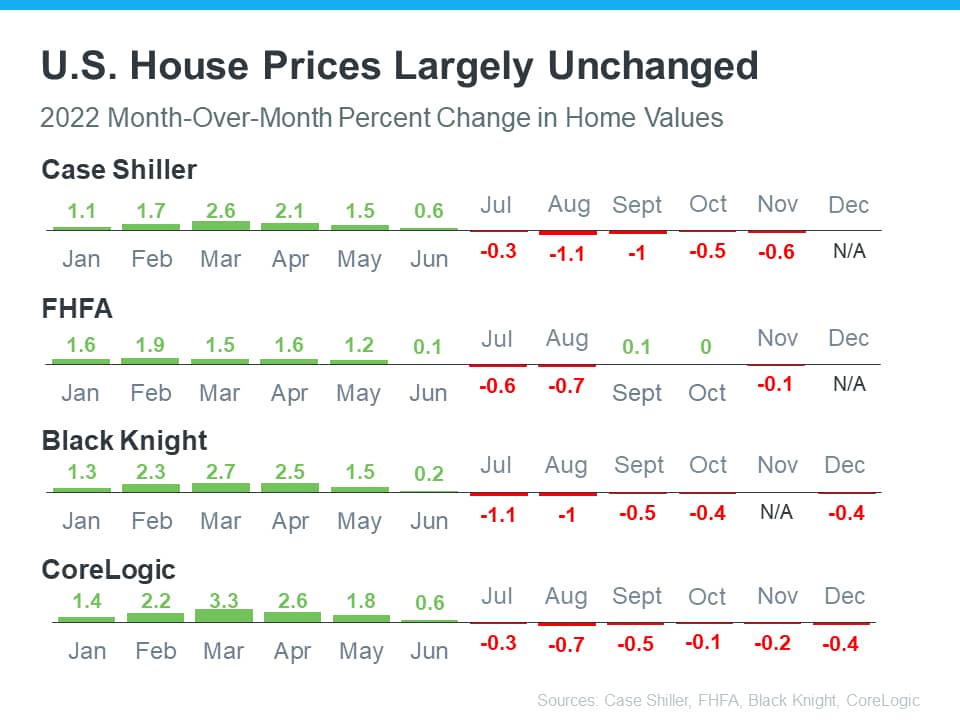 What does this mean for you?
If you currently own a home in Kalamazoo, MI, you may be concerned about any decline in home prices, even a small one. However, it's essential to keep in mind that Kalamazoo home prices have risen over 30% since 2020 and have seen little to no fall, with some multiple offer situations returning. This remarkable growth in the Kalamazoo real estate market over the past few years far outweighs any potential declines.
So, if you're looking to buy or sell a home in Kalamazoo, it's crucial to work with experienced real estate professionals like the Zac Folsom Group, who have the knowledge and expertise to help you navigate the market successfully. Even the Chief Economist at CoreLogic, Selma Hepp talks about the decline lightly on a national scale: 
As we enter the spring season, the housing market is expected to see some familiar trends from last year, albeit to a lesser degree. While the housing market experienced a significant surge in activity during the spring of 2021, fueled by historically low mortgage rates, remote work, and a desire for more space, this year, the market is expected to see a more gradual increase in activity.
While mortgage rates remain historically low, they have increased slightly from their record lows, and inventory remains tight, leading to increased competition and higher home prices. It is expected that the spring housing market will bring back some remnants of last year's market but to a lesser extent.
The Kalamazoo housing market has stabilized, and experts are not expecting it to plummet, despite the impact of the pandemic. Low inventory levels are preventing this from turning into another housing crisis, and experts have analyzed that the majority of low prices occurred in November and December. As a result, there is an anticipation of rising prices. Currently, the spring housing market provides a unique opportunity for buyers and sellers to capitalize on market conditions.