Key Advantages of Buying a Home Today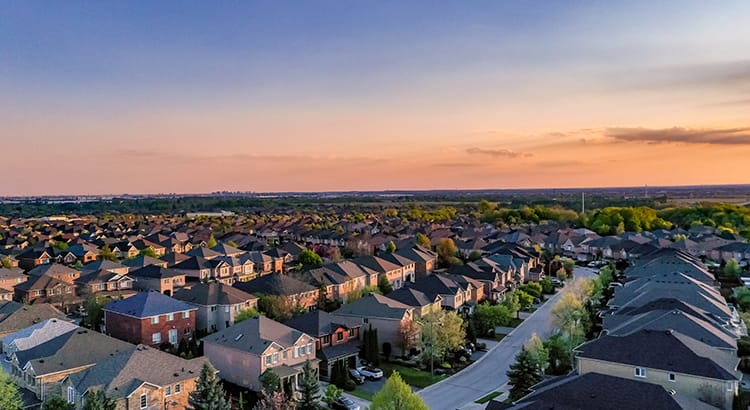 There's no doubt buying a home today is different than it was over the past couple of years, and the shift in the market has led to advantages for buyers today. Right now, there are specific reasons that make this housing market attractive for those who've thought about buying but have sidelined their search due to rising mortgage rates.
Buying a home in any market is a personal decision, and the best way to make that decision is to educate yourself on the facts, not following sensationalized headlines in the news today.  The reality is, headlines do more to terrify people thinking about buying a home than they do to clarify what's actually going on with real estate.
Here are three reasons potential homebuyers should consider buying a home today.
1. More Homes Are for Sale Right Now
According to data from the National Association of Realtors (NAR), this year, the supply of homes for sale has grown significantly compared to where we started the year (see graph below):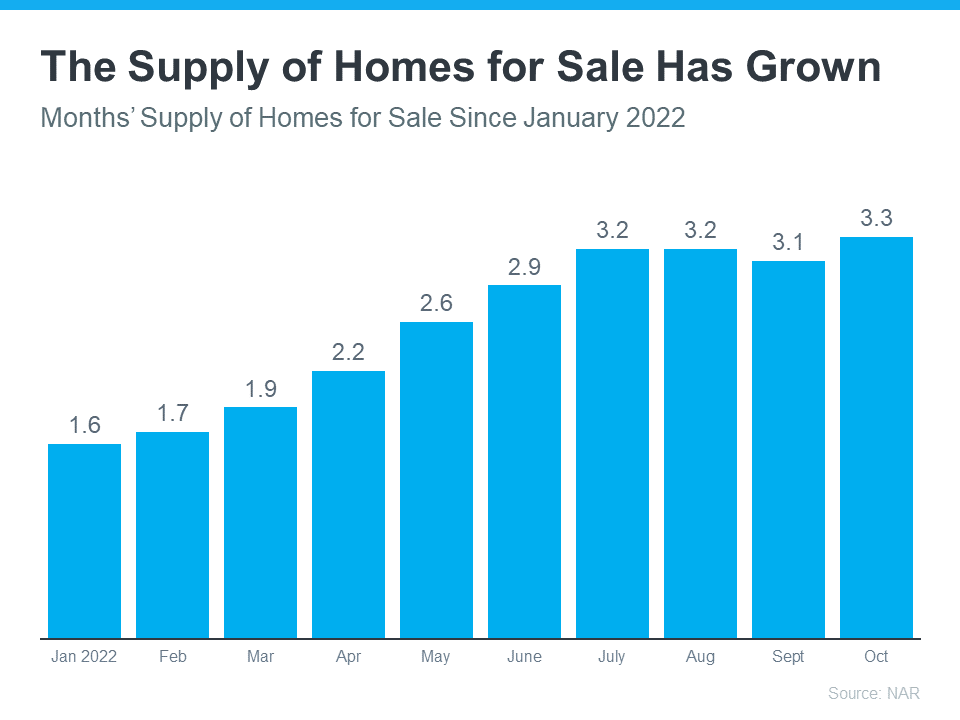 This growth has happened for two reasons: homeowners listing their homes for sale and homes staying on the market a bit longer as buyer demand has moderated in response to higher mortgage rates.
The good news for you is that more inventory means more homes to choose from. And when there are more homes on the market, you could also see less competition from other buyers because the peak frenzy of competing over the same home has eased too.
2. Home Prices Are Not Projected To Crash
Experts don't believe home prices will crash like they did in 2008. Instead, home prices will moderate at various levels depending on the local market and the factors, like supply and demand, at play in that area. That's why some experts are calling for slight appreciation and others are calling for slight depreciation (see graph below):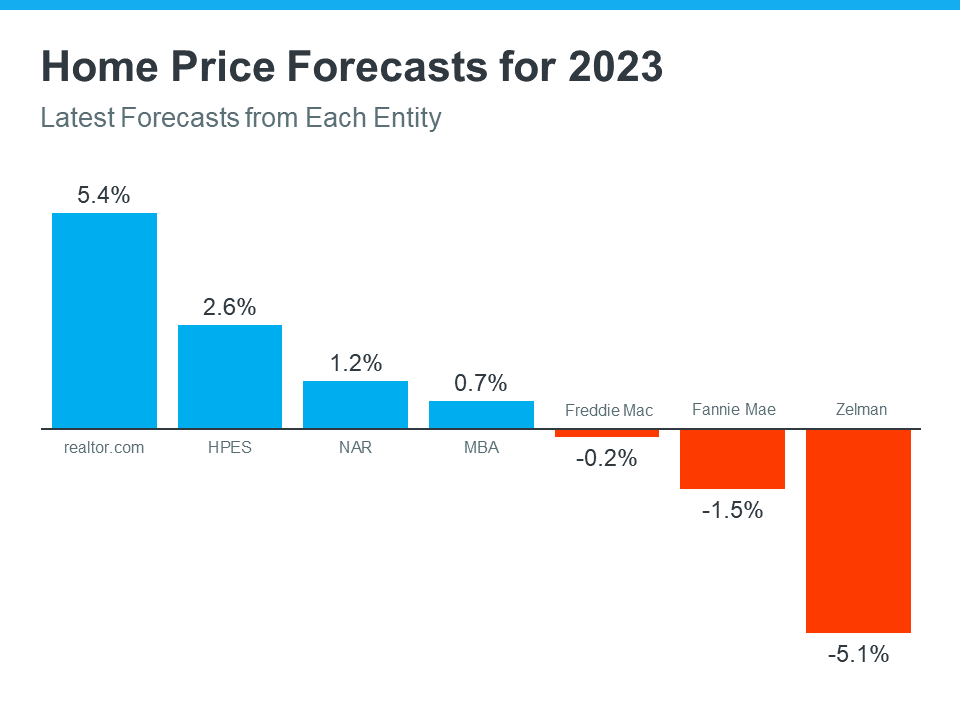 If you consider the big picture and average the expert forecasts for 2023 together, the expectation is for relatively flat or neutral price appreciation next year. So, if you're worried about buying a home because you're afraid home prices will crash like they did in 2008, rest assured that's not what expert projections tell us.
3. Mortgage Rates Have Risen, but They Will Come Down
While mortgage rates have risen dramatically this year, the rapid increases we've seen have moderated in recent weeks as early signs hint that inflation may be easing slightly. Where they'll go from here largely depends on what happens next with inflation. If inflation does truly begin to cool, mortgage rates may come down as a result.
When that happens, expect more buyers to jump back into the market. For you, that means you'll once again face more competition. Buying your house now before more buyers reenter the market could help you get one step ahead. As Lawrence Yun, Chief Economist for NAR, says:
"The upcoming months should see a return of buyers, as mortgage rates appear to have already peaked and have been coming down since mid-November."
When mortgage rates come down, those waiting on the sidelines will jump back in. Your advantage is getting in before they do.
7 Benefits of Living in Kalamazoo, Michigan
1. Low Cost of Living/Housing
The
cost of living in Kalamazoo
is 20 percent below the national standard, with particularly low costs among all major categories. This is mostly a result of the affordability of housing, which costs 50 percent less than average ($189,000 in Kalamazoo, MI versus $291,000 across the country).
2. A Young Population
With 6 colleges in town, it's easy to find out that 25 of Kalamazoo residents are actively attending college. The strong presence of students gives the town a younger population. The average age of Kalamazoo is 25 years old compared to a national average of 37 years old. The young and quirky nature of the town has earned it the ranking of the 1 coolest city with the lowest cost of living.
3. Central Location
Kalamazoo is handily situated with a two-hours drive to the metropolises of Detroit and Chicago. It's also about an hour from the medium-sized cities of Grand Rapids, Lansing, and South Bend. This locality provides residents with plenty of options should they want to go somewhere else for business or entertainment.
Lake Michigan and the city of Kalamazoo are popular places to take pleasure in recreation. A visit to the area can be made in just an hour by driving from the beaches, boating, and water sports of Lake Michigan to the site.
4. Thriving Downtown 
The Downtown area of Kana stands on Burdick Street and Michigan Avenue. This is where the Kalamazoo Mall is located, not a store, but a pedestrian shopping road. Established in 1959, the mall was the first pedestrian shopping avenue in the world.
Kalamazoo Downtown has a lot to offer its residents including:
76 restaurants, most locally-owned and operated featuring products from nearby Michigan farms
23 bars, taverns, and a growing number of craft beer breweries
34 arts and culture locations including ballet, orchestra, theatre, library, museum, and live music venues
101 locally-owned shops, boutiques, and galleries.
If you're thinking about buying a home, you should seriously consider the advantages today's market offers. Let's connect so you can make the dream of homeownership a reality.