New Homes May Have the Incentives You're Looking for Today
Approximately 13% of buyers decided that building a new home was their preferred option in 2020, compared with 87% who bought an existing home, according to the National Association of Realtors' 2020 Home Buyer and Seller Generational Trends Report. 
According to the U.S. Census Bureau, this year, builders are on pace to complete more than a million new homes in this country. If you've had trouble finding a home to buy over the past year, it may be time to work with your trusted agent to consider a new build and the incentives that come with it. Here's why.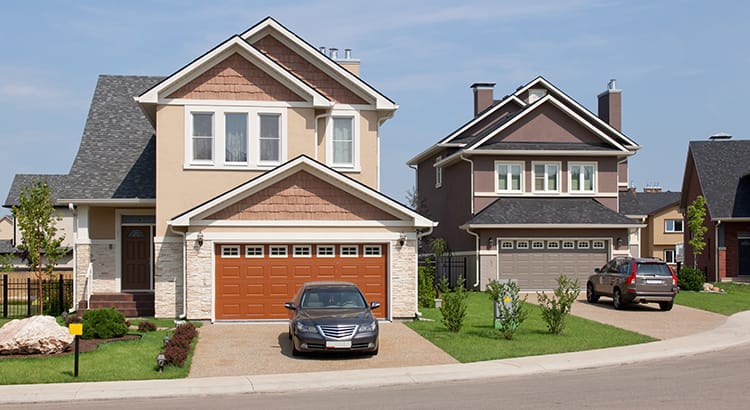 Is The Supply of Newly Built Homes Is Rising in Kalamazoo?
With the 49 homes for sale in Kalamazoo, which one do you think is the best option? 
When looking for a home, you can choose between existing homes (those that are already built and previously owned) and newly constructed ones. While the inventory of existing homes is on the rise today, it's still in tight supply, meaning it can be challenging to find just the right one.
The inventory of newly built homes, however, is also rising. And with more options available than there have been in years, a new home may be just the answer you're looking for. The graph below shows just how much the supply of newly built homes has grown this year.
And here's the thing – builders are also keeping a close eye on current market trends. With mortgage rates rising this year and, as a result, buyer demand softening, builders are slowing their pace of new construction. That's because they learned their lesson in the housing crash of 2008 and want to avoid over-building and having too much inventory in their pipeline.
Basically, while there are more newly built homes on the market today than there have been in years, many builders want to sell their current inventory before adding much more – and that's where you can really benefit. Today, builders may be more willing to work with buyers. According to a recent survey, 83% of builders have reduced their prices over the last three months.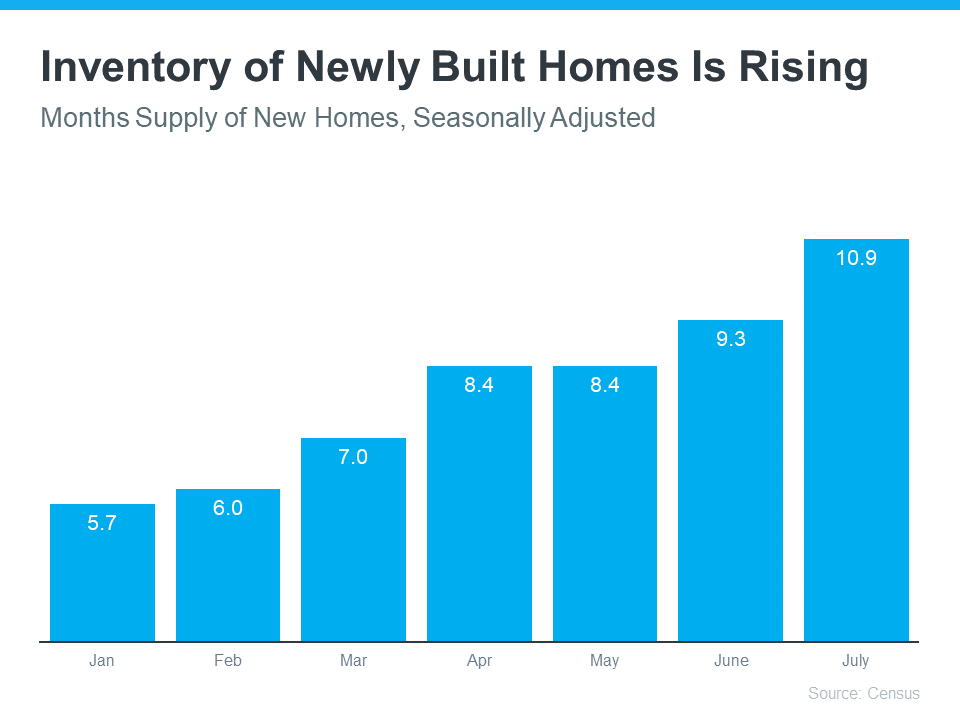 The Costs of Building Vs. Buying a home in Kalamazoo
Many home buyers wonder whether it is more cost-effective to construct or buy a house. Some buyers think that purchasing a newly constructed residence is more expensive than buying a home that is preexisting, but the difference between the median prices of new and used houses soon befell over the years. The median new home price in July 2021 was approximately $359,900, according to the National Association of Realtors, while the median sales price of a new home that same month was $390,500, according to the Census Bureau. Typically, newly-built homes are about 15% more expensive than existing homes, according to Builder magazine.

The current supply of newly built homes for sale coupled with the fact that data shows the majority of builders are doing price reductions are both great news for you. It means you may have more options and possibly some much-needed relief if you consider newly built homes in your search.
If you're ready to buy, it may be time to look for a newly built home. 
Allen Edwin homes
is working on lowering their pricing after the huge boom last year. Many of their communities are providing incentives and for what seems like the first time in years you may be able to get a home for less than the aksing price with select builders!