How to Buy a House in 2022
Buying houses in today's housing market is outrageously different than some of the stories you may have heard from friends, family, or online of those people who bought homes even 2 years ago. The United States is currently undergoing a huge housing market correction from the housing bubble burst of 2008, and you'll need to be extremely well prepared to buy houses in today's hyper-competitive market.
In the past couple of years, you may have heard about your friends getting closing costs covered by the seller, getting VA / FHA loans accepted, or even being able to negotiate the price. 2022 poses a new challenge for buyers and their real estate agents alike: being able to be the best offer presented to the sellers. 
If your goal is to find out how to buy a house, this post is perfect for you.
Buy Houses with Conventional Loans
If you're curious if you're able to afford a house, you may be surprised. The United States government makes it easier for first-time homebuyers with fantastic programs through services like the Department Veterans Affairs (VA mortgages), Federal Housing Administration (FHA mortgages), and even special state mortgages through approved housing counseling agencies. However, in today's current market most mortgages that get accepted on houses are conventional loans, and here's what you need to know about qualifying.
Credit scores range from a low of 350 to a high of 850. 
Many mortgage officers require 600+ credit scores for conventional loans, however, if you're looking for the best rate on your conventional loan you'd want your score to be 700+. Our preferred loan officers can make suggestions to get your credit score higher within a month or two, and can sometimes work certain expenses into your closing costs if getting your credit score higher would benefit your approval. Having an acceptable credit score is imperative to get approved for a mortgage.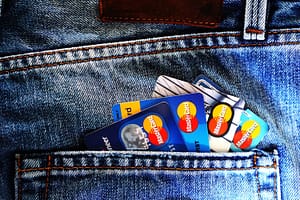 Mortgage Payments & Mortgage Calculators
Qualifying for a conventional loan has different implications when you're using a mortgage calculator primarily because of what's known as a debt to income or DTI ratio. This ratio compares your gross income to your debts to make sure that you are not spending more than a certain percentage of your monthly income on your housing. 
While you're able to get 40%+ debt to income with some first-time home buying mortgages, conventional loans typically require that your debt to income be less than 30% of your gross income. 
This would mean that your purchasing power is typically going to be lower with a conventional than with an FHA loan, VA, or even RD mortgage. If you're trying to find places that offer options not backed by the federal government you may want to look through local credit unions or mortgage brokers.
In order to buy houses in a way that works, the easiest way to make sure your monthly payment is going to be comfortable is to use our mortgage calculator to determine your maximum monthly payment amount.
A commonly overlooked aspect of most conventional loans is that there are different downpayment and closing cost options when it comes to buying houses. When it comes to getting approved for a conventional loan there are a plethora of lower down payment options that don't require the 20% down, that's commonly associated with conventional loans.
These flexible options can allow you to put less money down similar to FHA loans and change how much your monthly payment is. In certain situations, and typically with a high credit score, certain credit unions will offer a 0% down conventional loan option.
Another great perk of conventional loans is that sometimes you're able to forgo putting money into escrow for taxes and insurance which greatly lowers the amount you need for closing costs. Another great way to lower your closing costs is to work with a lender to get your credit score higher. Consumers who have a higher credit score generally are viewed as less risky to banks and lending institutions.
If you're looking to get your credit score higher we partner with a great team that allows you free credit repair help and goal planning!
GET PRE-APPROVED ONLINE
Quick online application to
Hire a Great Real Estate Agent
Buying a new home can be an exciting experience. However, buying a home is always stressful, and it can get even more stressful if you're not sure who to trust when it comes to handling the purchase of your dream house. That's why you should hire a great real estate agent that has your best interests in mind to ensure you have a perfect place to call home.
Perhaps the most important part of being competitive in the 2022 housing market is making sure that the person you hire to help you find the house of your dreams is finding the right professional real estate agent.
The most important part that many other posts overlook is that you should have a single agent working for you as your buyer agent.
Agency Relationship Real Estate 
When you're shopping for an agent to represent you there are 4 distinct types of representation that you can have as a buyer.
Many people think in a tough market that working with a listing agent will give them a competitive advantage because the agent will discount their commission, want to make more by selling the house themselves, or that they could convince the seller better to take their offer. But even in the current market, hiring a professional buyer agent to represent you is still the best idea. 
Don't Work with a Listing Agent
The first thing to understand about listing agents is that they're legally obligated to make sure the seller can review all offers. This means that when someone sends an agreement real estate agents have to show this to the seller and that they would not be able to just present the offers that come in from clients they are working with directly. 
Secondly, the listing agent has to work in the best interest of the seller. This means that although you may be able to work with a person who has talked to the seller directly, they have a legal obligation to help the seller make as much money as possible. If you're in a state that allows dual agency you may be able to work with someone who will try to work in two best interests at the same time, but generally in this market that does favor the seller.
Another thing to note about working with a listing agent is that they typically are busy helping other clients, and may not be able to get you into a house to see it as quickly as a buyer agent will be able to. Maybe most important of all, regardless of who purchases the home the real estate agent listing the home will get paid. 
Finally, as a professional real estate agent, I have never cut commission to sell a house to a person that I found to make more. Under the NAR code of ethics this is unethical and should be disclosed upfront prior to showing the client the house – so don't plan on having a discounted commission help you in purchasing your next home. 
Find a Great Buyers Agent
A great buyer agent is one that meets the following for you
These may seem like simple things, but they're the 3 biggest factors to make sure you're working with the right person when you buy houses. There are, however, tons of articles on the internet that will lead you in the wrong direction of finding the right person to help you.
BUYER GAMEPLAN SESSION
Figure out the best steps to purchasing a house - completely FREE
Avoid the Pre-Covid Concerns
It's no surprise that following covid a lot of things have changed, especially in the real estate housing market. Specifically, there are some questions the rest of the internet is concerned about that won't really affect your agent's ability to help you get a house.
1. Their Real Estate Brokerage
While historically real estate brokerages may have had a leg up when it came to getting a good deal, modern real estate agents don't typically share all their upcoming listings at brokerage meetings. There also aren't as many incentives to sell within your brokerage (ie; higher commissions) as there may have been back in the day. 
2. The Online "Premiere" Agent
If you're using an app like Zillow, Realtor.com, or other consumer housing sites to look for leads you're just going to end up getting charged extra come closing to work with the agent they recommend. Typically sites like this sell your information for 100s to 1000s of dollars because they make online listings look pretty. Real estate agents that pay for this expensive information generally have much higher fees they charge buyers.
In the same respect that you don't want to overpay, using an agent who is not making a fair amount of commission may not be aggressive enough to win you houses in a crazy market. Often times brokerages that give buyers commissions back are paid a salary or are not on full commission, which means they have less "skin in the game" to make sure that you win the house of your dreams.
4. How Long They've Been In The Business
The most useless way to judge a real estate agent's ability to help clients with buying homes in 2022 is to ask them how many years they've been in the business. While you definitely want to avoid an agent who is brand new, you also don't want someone who has been doing it for 20+ years that doesn't know how to navigate the current market. 
5. Friends & Family Agents
If your friend or family member is an active, producing, and overall professional agent who is consistently selling 20+ homes a year – go with them. Otherwise, an agent who is doing 5-6 deals a year just can't keep up with the amount of change happening in the market, may not have your best intentions in mind, or simply doesn't have enough pull with listing agents to beat out other offers. 
3 Incredible Interview Questions
Now that you know you need to hire a buyer agent – here are the interview questions you need to ask in order to make sure that your agent is going to help make sure you're the person that wins the house. These three questions are going to make sure that you hire the best real estate agent to help you purchase your home in 2022. If you'd like more questions feel free to get a copy of Digital Age HomeBuying that goes into 10 further questions and more about buying!
1. How are you going to make sure my offer is a top contender?
Some agents are going to bring up removing appraisal contingencies, others removing home inspection contingencies, but really you want someone who is going to spend the extra time to make sure that your offer is what the seller wants. A great real estate agent will make sure to add things like free possession after closing, offering a realistic price, and most importantly making sure that if you do remove some appraisal contingencies that the seller really wants so you can win.
2. How do you find listings that match what I'm looking for?
Part of working with a buyer agent in today's housing market is that they may be able to provide you with homes that may have not actually been on the market yet. If all they can do is provide online listings they may not be the best buyers agent for you. Finding someone that is able to help you with this may even allow you to use an FHA loan instead of a conventional or even get some closing costs covered by the seller.
3. Have you bought a house in this market?
I love this question because some agents out there have (a) never bought a house in general or (b) haven't had to make the concessions that they're recommending that you make when buying houses. I understand that sometimes you may want to work with someone you like, but finding someone who has first-hand experience on how to buy a house right now can really make sure you're getting a decent deal on a property.
30+ More Questions
Digital Age HomeBuying has 30 more interview questions perfect for helping you buy your next property.
When it finally comes time for you to make an offer there are some techniques that I've used to ensure that you don't suffer from buyer fatigue. When you start to lose too many offers you're going to get frustrated, make irrational decisions, and most importantly waste your time looking at things that you're just not going to have the best chance of winning. 
1. Wait 10 Days to Get a Better Deal
The easiest way to ensure you don't end up having to make an offer that seems unreasonable is to wait until the home that you want to see has been on the market for 10 days. It's an odd number, but after this period of time generally, the house doesn't have as much attention on it and you have a better chance to negotiate with the seller instead of having to bid against other buyers. 
If you choose this option you will not have access to the nicest, prettiest, or most move-in ready houses for sale because these will have multiple offers on them. If you're a person who is not able to do any work to the house this may not be the best option. 
2. De-Escalate > Escalate
There was a big trend prior to Covid where you would pay a certain amount more than a different offer, but this no longer wins the attention of the home seller. Sellers now want to get the highest price for sure instead of someone winning an offer by $500 or $1,000 on the high end. 
I've found that offering your highest amount upfront and then taking away $5,000 or $10,000 daily when the seller doesn't accept your offer will generally increase the chances of your offer getting accepted. Keep in mind, that when you're doing this you're going to have to start your offer significantly above the asking price otherwise, it won't entice the seller enough to accept your offer.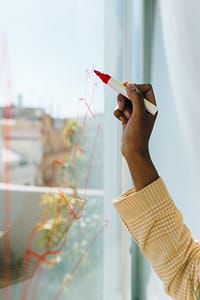 3. Non Refundable Earnest Money
Earnest money has become a bit of a joke in the past couple of years and doesn't really solidify you as a buyer who is not going to back out. In most contracts, a buyer is able to get their earnest money back if they don't like a home inspection, can't get approved, or even sometimes just being belligerent about not giving it back to prevent the seller from accepting another offer. Any way that it happens, if you can offer nonrefundable earnest money you'll beat out other offers as the seller is guaranteed some money.
4. Free Possession / Rent After Closing
Most lending institutions require that you prepay interest, meaning that you're typically going to get 1-2 months of your mortgage payment included in your closing costs. If you have the ability to let the seller stay in the house for a week or two after closing, and can ensure that they'll only have to move when they have the proceeds in hand, this may entice them to take your offer over a different offer. 
5. Make a Personal Realationship
The letters that you've heard of being included with offers in the past are rarely if ever, legal in today's market. These home buying letters have been concluded to break federal fair housing laws, but there are still a couple of decent ways that you as a buyer can make sure that the seller understands that you're more than just the amount of money that you're offering. 
While these aren't ensured to make the seller fall for your offer they do help the seller understand that you're a real person who loves their house as they do. Most importantly, it makes your offer memorable and helps distinguish you from the other 5 – 10 offers that come in.