Will My House Still Sell in Today's Market?
Most people who are selling their houses in Kalamazoo right now are people who needed to sell their home contingent to get their next home. There's also several people who are finally moving after covid to find the home that was too inaccessible to get when there were a ton of bidding wars. 
If recent headlines about the housing market cooling and buyer demand moderating have you worried you've missed your chance to sell, here's what you need to know. Buyer demand hasn't disappeared, it's just eased from the peak intensity we saw over the past two years.
What is the housing market like in Kalamazoo today?
In August of 2022, home prices in Kalamazoo were down 6.8% compared to the previous year. The median price for a home in Kalamazoo was $199,000. On average, homes in Kalamazoo sold for $206,000. This is a decrease from the average sale price of $216,000 in August of 2021. The decrease in prices can be attributed to the decrease in demand for housing due to the pandemic.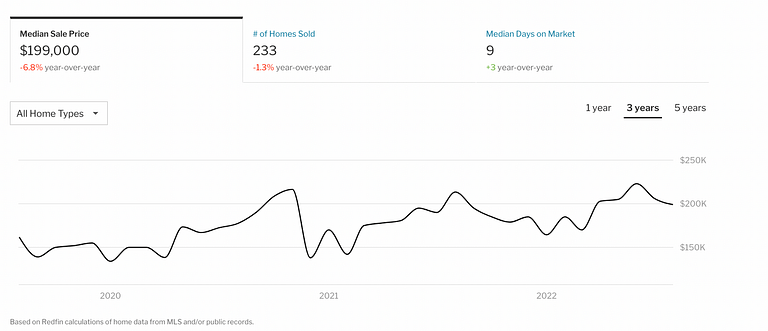 If your home is located near one of the Kalamazoo River or one of the surrounding lakes, it could serve as a good selling point. Portage and Oshtemo homes will also be appealing to interested buyers if you seek to move a little farther out of town.
When placing your home on the market, you'll want to know more about what comparable homes for sale in Kalamazoo county are going for. You aren't only competing with other houses in your local neighborhood, but other houses throughout the county as well. By comprehending the complete scope of home sales across southern Michigan, you'll be better prepared to have the right expectations.
Buyer Demand Then and Now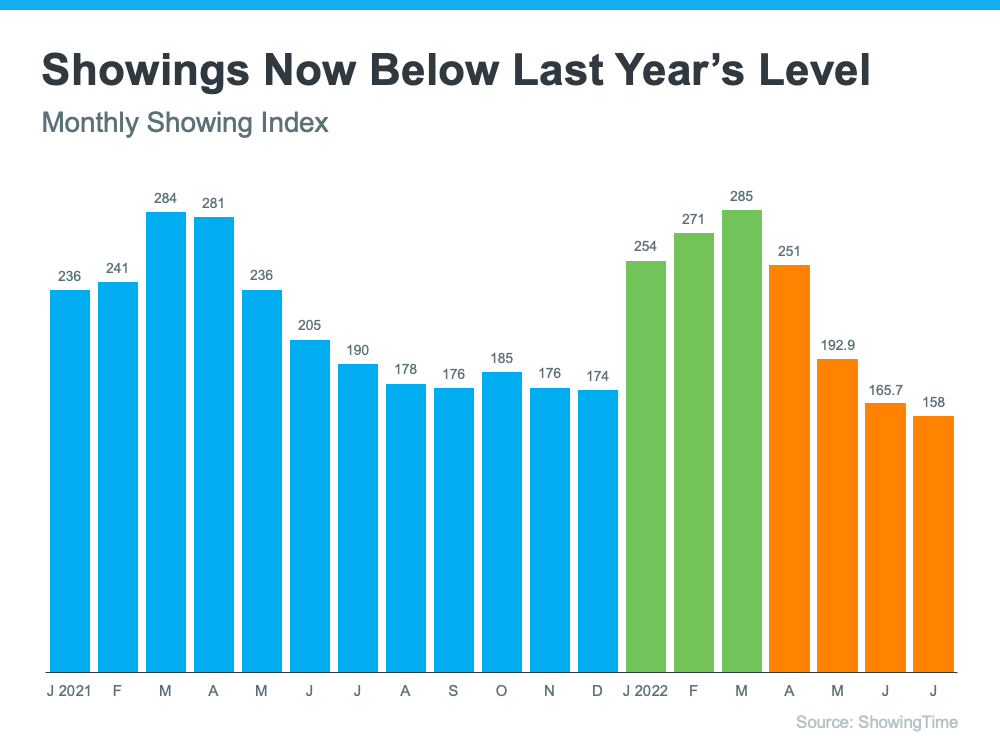 During the pandemic, mortgage rates hit record lows, and that spurred a significant rise in buyer demand. This year, as rates increased due to factors like rising inflation, buyer demand pulled back or softened as a result. The latest data from ShowingTime confirms this trend.
The orange bars in the graph  represent the last few months of data and the clear cooldown in the volume of home showings the market has seen since mortgage rates started to rise. But context is important. To get the full picture of where today's demand stands, let's look at the July data for the past six years: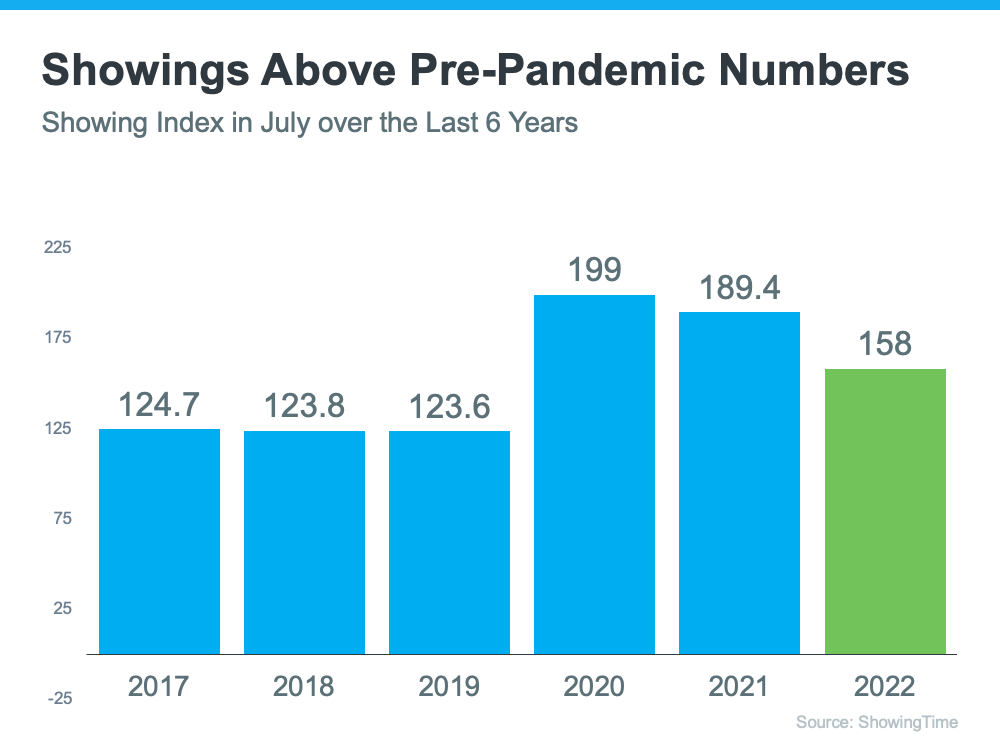 This second visual makes it clear that, while moderating compared to the frenzy in 2020 and 2021, showing activity is still beating pre-pandemic levels – and those pre-pandemic years were great years for the housing market. That goes to show there's still demand if you sell your house today.
What That Means for You When You Sell
The key to selling in a changing market is understanding where the housing market is now. It's not the same market we had last year or even earlier this year, but that doesn't mean the opportunity to sell has passed.
While things have cooled a bit, it's still a sellers' market. If you work with a trusted local expert to price your house at the current market value, the demand is still there, and it should sell quickly. According to a recent survey from realtor.com, 92% of homeowners who sold in August reported being satisfied with the outcome of their sale.
If you're considering selling in Kalamazoo you need to make sure that you're getting your home ready for FHA, VA, Rural Development loans. Most common repairs you'll need to do :
a. peeling paint
b. broken windows
c. railings on stairways
d. electrical plates on outlets
e. gfci outlets within 6ft of water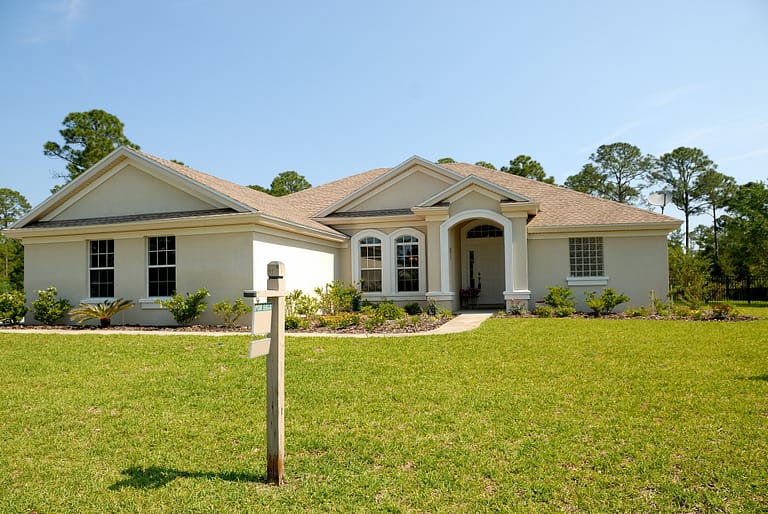 How to sell my house fast in Kalamazoo Michigan?
Here are the steps that you need to take if you want to sell your home fast:
1. Pricing strategies: You need to make sure that you're at fair market value or below. You are not going to be able to list for an outrageous price and still get interest on the home.
2. Make your house presentable: When someone pulls up your home must be immediately welcoming. This means increasing the curb appeal with mulch, rocks, shrubs, and trimming tree branches away from the house. 
3. Paint your home with a neutral color: whomever moves in must be able to live with any paint color for 5 years to tolerate the color.
Buyer demand hasn't disappeared, it's just moderated this year. If you're ready to sell your house today, let's connect so you have expert insights on how the market has shifted and how to plan accordingly for your sale.