Don't have time to read through everything? Here's a speedy summary of what's covered in this article:
Kalamazoo offers a great cost of living to value ratio, a focus on the arts, and a multitude of microbreweries.
Kalamazoo is conveniently located between Detroit, Chicago, and Grand Rapids, making it an easily accessible destination for visitors and residents alike.
The city is known for its focus on education, with institutions such as Western Michigan University, Kalamazoo College, and Kalamazoo Valley Community College.
Kalamazoo is home to numerous outdoor activities, including the Kal Haven Trail, Kalamazoo River Valley Trail, Milham Park, dog parks, the Kalamazoo River, and Timber Ridge for skiing.
The city's economy is thriving, with major players like Stryker and Pfizer, as well as a growing tech sector.
The Zac Folsom Group can assist with relocating to Kalamazoo, providing guidance and expertise throughout the entire process.
If you want all the links, more information, and to feel like a local keep reading below; but heads up, it's going. to make you want to move here faster than you think!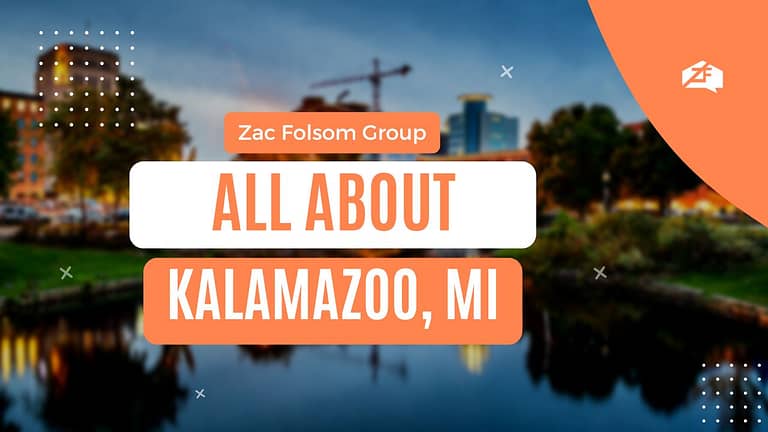 I Love Kalamazoo - Here's Why
As a resident of Kalamazoo, I have come to appreciate the many things that make this city a great place to live. One of the most compelling aspects of Kalamazoo is its cost of living to value ratio. Housing prices in the area are affordable, and the city offers a high quality of life without breaking the bank. This has made Kalamazoo an attractive destination for people from all walks of life.
Another thing that I love about Kalamazoo is the city's strong focus on the arts. There are several theaters in the area, including the Kalamazoo State Theatre, Red Barn Theatre, and the Civic Theatre, that host a range of performances throughout the year. Additionally, there are several art galleries and museums, including the Kalamazoo Institute of Arts, that showcase the work of local and international artists. The city's commitment to the arts has helped to create a vibrant and diverse cultural scene in Kalamazoo.
Education is also a top priority in Kalamazoo. The city is home to several excellent schools, including Western Michigan University, Kalamazoo College, and Kalamazoo Valley Community College. Additionally, the Kalamazoo Promise, a program that provides free college tuition to students who graduate from Kalamazoo Public Schools, has helped to make higher education accessible to more students in the area. The Kalamazoo Area Math and Science Center (KAMSC) is another valuable resource for students who are interested in STEM fields. These educational opportunities have helped to create a highly educated and skilled workforce in Kalamazoo, which has in turn attracted a variety of businesses to the area.
Fuller's quote perfectly captures the essence of Kalamazoo – a city that is both a hub of activity and a peaceful haven. As someone who has lived here for some time, I can attest to the fact that Kalamazoo offers the best of both worlds. Whether you're interested in the arts, education, or simply enjoying a good craft beer, there is something for everyone in this city. In this blog post, we will explore some of the reasons why Kalamazoo is such a great place to call home, from its focus on education and the arts to its thriving microbrewery scene. Join us as we take a closer look at what makes Kalamazoo a truly special city.
Location and Climate of Kalamazoo, MI: What to Know Before You Go
Kalamazoo, MI is ideally located between some of the Midwest's most exciting cities – Detroit, Chicago, and Grand Rapids. Detroit is approximately 140 miles east of Kalamazoo, while Chicago is about 140 miles west. Grand Rapids is the closest of the three cities, located just 50 miles to the north of Kalamazoo.
This makes it an ideal destination for those who want to experience the best of what the region has to offer. Whether you're interested in catching a Tigers game in Detroit, exploring the museums of Chicago, or checking out the craft beer scene in Grand Rapids, Kalamazoo is the perfect home base.
When it comes to weather, Kalamazoo enjoys pretty mild winters overall, which is a welcome respite from the harsh Midwest winters that many other cities experience. While temperatures can certainly dip below freezing, they typically don't stay there for very long. This means that residents of Kalamazoo can enjoy all the benefits of a true winter wonderland – snow-covered landscapes, cozy fireplaces, ski slopes, and hot cocoa – without having to endure months of subzero temperatures.
Of course, summers in Kalamazoo are just as delightful as the winters are mild. With its convenient location near Lake Michigan, Kalamazoo is a perfect jumping-off point for all sorts of summer adventures. Whether you want to swim, boat, or simply relax on the beach, there are plenty of opportunities to soak up the sun and enjoy the great outdoors. And with autumn bringing its own unique set of charms – think vibrant fall foliage, pumpkin patches (like Gull Meadow), and apple cider – there's truly something for everyone in Kalamazoo, no matter what time of year it is.
Kalamazoo, MI: The Best of Arts and Microbreweries
Kalamazoo, MI is a city that knows how to have a good time, and its thriving microbrewery scene is just one example of this. If you're a beer lover, you won't want to miss out on some of Kalamazoo's most popular breweries, such as Bell's Brewery and One Well Brewing. Bell's Brewery is the largest and most well-known of the Kalamazoo breweries, offering a wide range of craft beers and a lively atmosphere. One Well Brewing is another popular destination, known for its creative beer offerings and quirky decor.
Of course, if you're looking for an extensive, insider, opinion click here or on the picture to the left! 
But Kalamazoo's culture and entertainment scene isn't just limited to microbreweries – the city also boasts a rich arts scene. The Kalamazoo Institute of Arts is one of the area's most impressive cultural institutions, showcasing a diverse range of artworks from both local and international artists. From paintings to sculptures to photography, there's something for every art lover to enjoy at the Kalamazoo Institute of Arts.
For example, the museum has hosted exhibits featuring the work of renowned photographers such as Ansel Adams and Edward Curtis, as well as exhibits showcasing Japanese prints, modernist sculptures, and more. One particularly interesting exhibit that was hosted by the museum was "Interwoven: Jun Kaneko and Peter Voulkos," which showcased the work of two contemporary artists who are known for pushing the boundaries of traditional ceramics. With its commitment to showcasing a wide range of artistic styles and mediums, the Kalamazoo Institute of Arts is a must-visit destination for anyone interested in the arts.
The Civic Theatre is another must-visit destination for anyone interested in the arts. This historic theater has been a staple of the Kalamazoo community for over 90 years, and hosts a wide range of performances throughout the year, from classic plays to contemporary productions.
Some of the most unique plays to have been showcased at the theater include "Angels in America," a Pulitzer Prize-winning drama that explores the AIDS epidemic in the 1980s; "The Book of Will," a comedy that imagines the behind-the-scenes drama that led to the publication of Shakespeare's First Folio; and "Eurydice," a modern retelling of the Greek myth of Orpheus and Eurydice. 
And if you're in town during the first Friday of the month, be sure to check out the Art Hop, a popular event that showcases the work of local artists and craftspeople in various venues throughout the city.
Overall, Kalamazoo's culture and entertainment scene is truly one of a kind. With its excellent microbreweries and impressive arts institutions, this city is sure to delight anyone looking for a fun and engaging experience. So grab a pint of beer, catch a play, and explore all that Kalamazoo has to offer – you won't be disappointed!
Exploring Education in Kalamazoo, MI: A Thriving College-Driven Town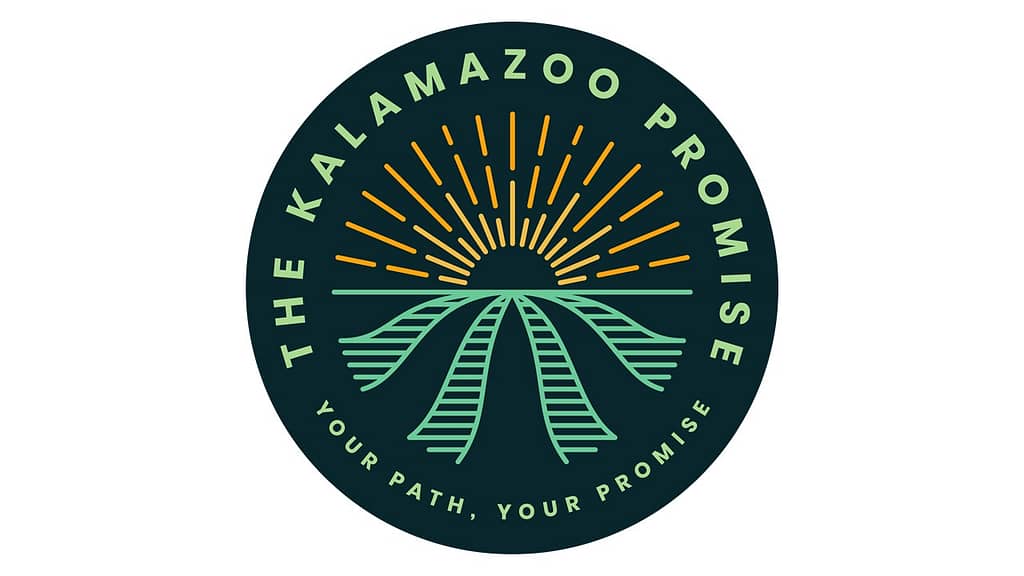 Kalamazoo, MI is a city that places a strong emphasis on education, with a range of educational opportunities available for residents of all ages. One example of this is El Sol Elementary, a Spanish immersion elementary school that provides a unique educational experience for students. By immersing students in the Spanish language and culture from a young age, El Sol Elementary promotes unique learning to Kalamazoo residents at a young age.
In addition to these programs, Kalamazoo is also home to several excellent colleges and universities, including Western Michigan University (WMU), Kalamazoo College (K-College), and Kalamazoo Valley Community College (KVCC). These institutions offer a range of degree programs and educational opportunities for students of all ages, and have helped to create a thriving college-driven town in Kalamazoo.
Western Michigan University is a renowned educational institution in Kalamazoo, MI that offers a wide range of academic programs for students. One of the university's most notable programs is the Advanced Youth and Talent Program (AYTP), which provides gifted and talented students in grades 7-10 with challenging academic opportunities. This program helps to cultivate the talents of young students and prepare them for academic success in the future.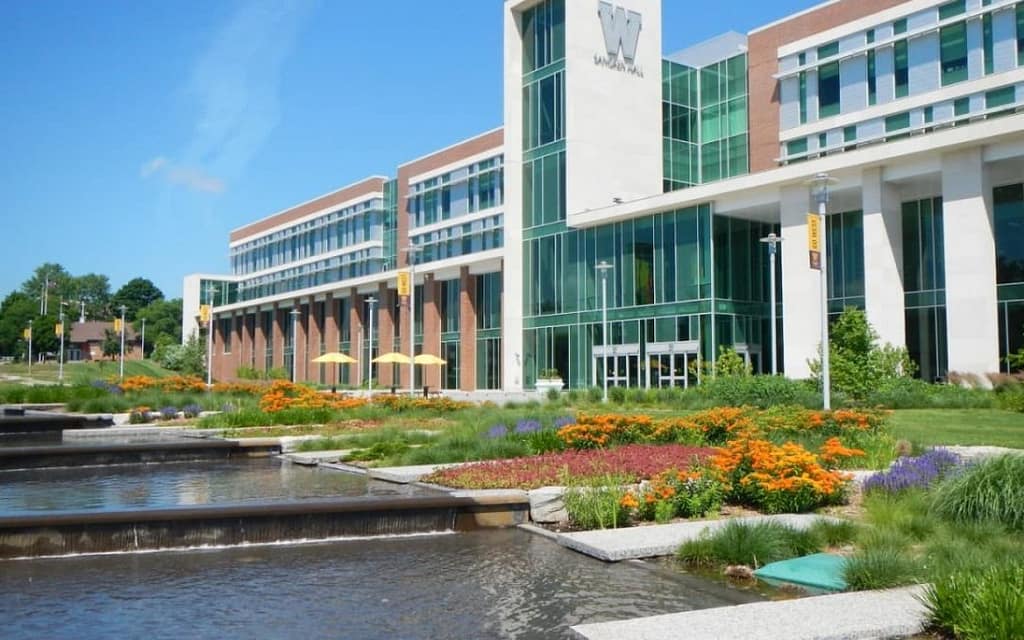 Photo of Sangren Hall on Western Michigan University's Campus.
Another standout program at WMU is the Haworth College of Business, which offers a comprehensive business education for students. The college provides students with a range of business-focused degree programs, including accounting, finance, management, and marketing. The college's curriculum is designed to prepare students for successful careers in a variety of business settings, and the college is known for its innovative and forward-thinking approach to education.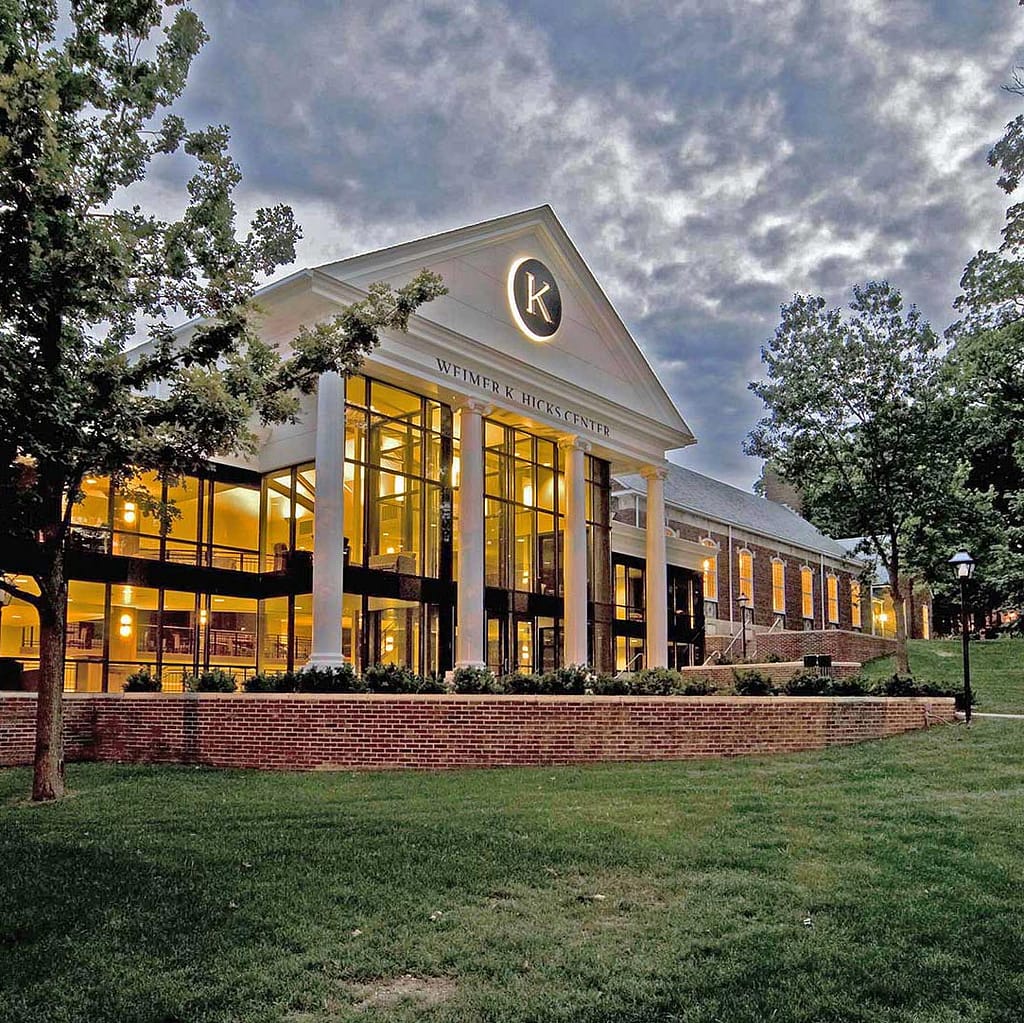 The Outside of the Hicks Center at Kalamazoo College
Kalamazoo College is a unique liberal arts institution located in Kalamazoo, MI that offers a comprehensive and well-rounded education for its students. What sets Kalamazoo College apart from other schools is its emphasis on experiential learning, which encourages students to explore real-world issues and engage with their community. This approach helps to create well-rounded and socially responsible graduates who are prepared to make a positive impact in the world.
Another notable aspect of Kalamazoo College is its strong commitment to diversity and inclusion. The school is known for its welcoming and inclusive community, which celebrates diversity and encourages students to embrace different perspectives and ideas. With a range of student-led clubs and organizations focused on promoting diversity and social justice, Kalamazoo College is a vibrant and welcoming place for students from all backgrounds.
Discovering the Great Outdoors of Kalamazoo, MI
Kalamazoo, MI is a city that is full of great outdoor activities for visitors and residents alike. One popular outdoor destination is the Kal Haven Trail, a 33-mile trail that connects Kalamazoo to South Haven. This scenic trail is perfect for hiking, biking, and snowmobiling, and offers stunning views of the surrounding countryside.
Another great outdoor activity in Kalamazoo is exploring the Kalamazoo River Valley Trail, a 22-mile paved trail that winds through the city and surrounding areas. This trail is perfect for walking, jogging, and cycling, and offers a peaceful escape from the hustle and bustle of city life.
If you're looking for a great park to explore in Kalamazoo, Milham Park is a must-visit destination. This park features a range of amenities, including sports fields, picnic areas, and playgrounds, as well as a beautiful lake and scenic trails. It also features the Milham Park Golf Club that's a popular golf course in Kalamazoo, MI. 
For dog lovers, Kalamazoo also offers a range of great dog parks, including the Kik Pool Dog Park and the Fairmont Dog Park. These parks offer plenty of space for dogs to run and play, as well as amenities like water stations and waste bags.
For more adventurous outdoor enthusiasts, the Kalamazoo River is a great place to go kayaking or canoeing. With its gentle rapids and scenic views, the river offers a thrilling outdoor experience for those who love to explore nature.
Finally, during the winter months, Timber Ridge Ski Area is a popular destination for skiing, snowboarding, and other winter sports. With its well-groomed slopes and state-of-the-art facilities, Timber Ridge is the perfect place to enjoy the beauty of winter in Kalamazoo.
Fostering Economic Growth: Exploring Kalamazoo, MI's Thriving Business Community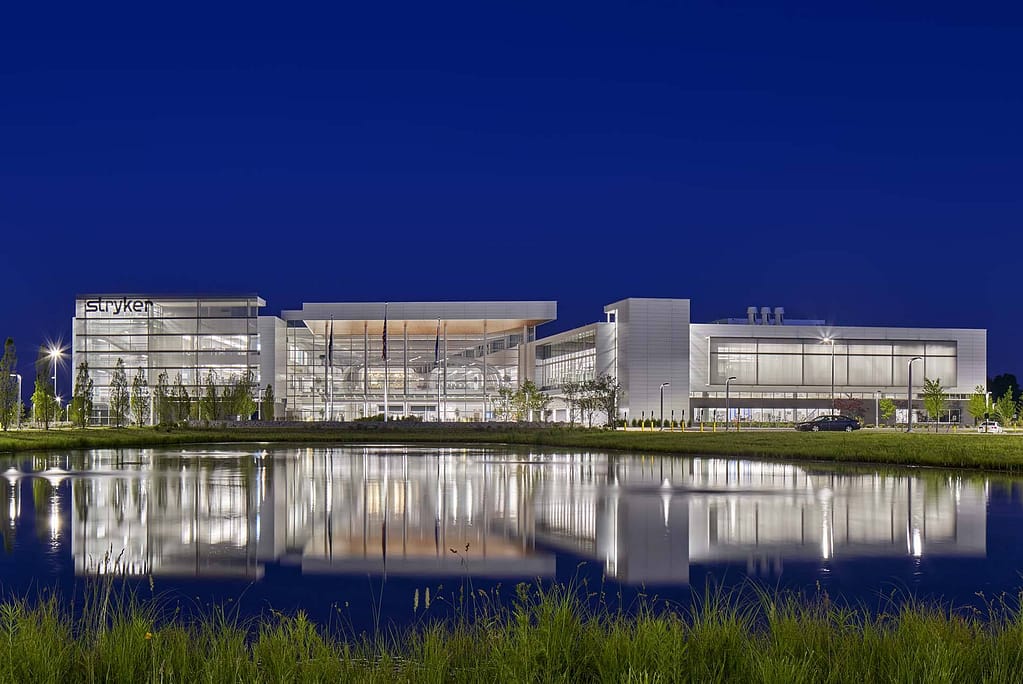 Exterior of the new Stryker Facility
Kalamazoo, MI is experiencing rapid economic growth, with a thriving business community and a range of exciting new developments taking place. One major contributor to this growth is the healthcare sector, with institutions like Bronson Methodist Hospital providing critical healthcare services to the region. Bronson is one of the largest employers in the area and has helped to create a strong and stable workforce in Kalamazoo.
Another key player in Kalamazoo's growing economy is Stryker, a global medical technology company that is headquartered in the city. Stryker has a significant presence in Kalamazoo and has helped to create numerous jobs in the area, as well as driving innovation in the healthcare sector.
Additionally, Kalamazoo has played a significant role in the development of the COVID-19 vaccine, with pharmaceutical giant Pfizer operating a major research and development facility in the area. This facility has played a key role in the development and production of the COVID-19 vaccine, helping to save countless lives and drive economic growth in the region.
Another exciting development in Kalamazoo's economy is the growing tech sector, with a range of innovative startups and tech companies setting up shop in the city. This has helped to create a dynamic and innovative business community in Kalamazoo, with a range of exciting new developments taking place in the tech sector.
Hire the Zac Folsom Group if You're Moving to Kalamazoo
If you're considering moving to Kalamazoo, the Zac Folsom Group is here to assist you every step of the way. Whether you're just starting to consider a move or are ready to begin the search for your new home, we can provide the guidance and expertise you need to make the process as smooth and stress-free as possible.
With our extensive knowledge of the Kalamazoo area and the real estate market, we can help you identify the best neighborhoods and properties to match your needs and preferences. We can also connect you with local service providers, from mortgage lenders to home inspectors, to ensure a seamless and hassle-free experience.
At the Zac Folsom Group, our goal is to provide exceptional service to every client, regardless of where you're at in the moving process. We understand that relocating can be a daunting experience, but with our team by your side, you can feel confident and informed every step of the way. So if you're ready to make the move to Kalamazoo, or simply want to learn more about this thriving community, contact the Zac Folsom Group today to get started.